Read this News in: English | Igbo | Hausa | Yoruba
Music has for centuries proven to be a veritable tool that can be employed to influence society. it is a language that is understood globally because it is part of every society's way of life.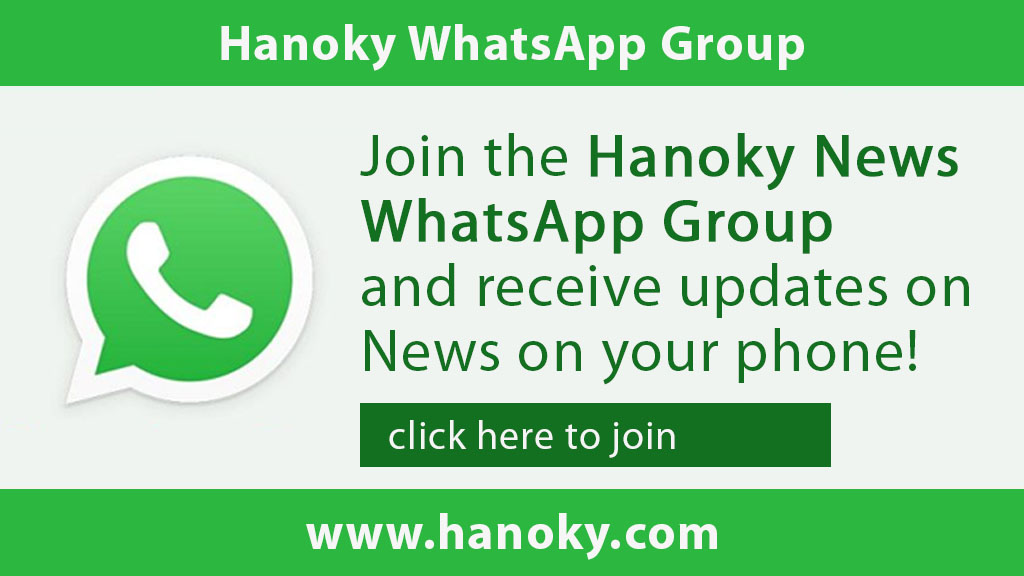 Music liberates listeners to the point that they express emotions without the need to disclose their inner thoughts.
Across the African continent, music artists such as Lucky Dube, Hugh Masekela, Miriam Makeba of South Africa, Youssou N'Dour of Senegal, Alpha Blondy, Tiken Jah Fakoly and Fela Akulapokuti just to mention but a few have used their music as a weapon in their quest to pass relevant political messages across to the masses.
However, in recent years, it has become increasingly difficult to find African hip hop artists that produce good music, while still maintaining a high degree of political consciousness.
Thus, their works of art have become closely connected to the concept of "art for its sake" rather than addressing the issues of the day. This has led many to conclude that the days of politically conscious music stars are long gone.
The foregoing, notwithstanding, has one musician that has been able to transcend and transform himself and his music. He is Damini Ebunoluwa Ogulu, a.k.a Burna Boy.
At this stage, it is safe to say that Burna Boy, whose grandfather was a one-time manager of Fela Anikulapo Kuti, one of the most notorious politically oriented musician, is now treading the path of his grand father's managee.
Since his big break in 2012, the Port-Harcourt born Afrobeat musician has grown in leaps and bounds. His 2019 album "African Giant" catapulted into the global reckoning and got him on the verge of a Grammy.
If we ever thought that we had seen the best of Burna with his Afrocentric African Giant, then his new album "Twice as Tall" took it a step further.
Twice as Tall can be described as a Pan African album. Burna dived beyond the sours of Africa by calling for the emancipation of the black race, an opinion that was echoed centuries ago by notable Africans such as Kwame Nkruma, Soko Toure and Fela Anikulapo Kuti.
The Afrobeat star has found a new mojo, having been able to entertain while agitating for social change. This is something that a handful of musicians had accomplished during their heydays.
Undoubtedly, the icing on the cake in Burna Boy's "Twice as Tall" is the track number 12 which he tagged "Monster You Made".
It may be fallacious to conclude that the other tracks did not contain great songs. However, the fulcrum of the album is "Monster You Made" as it encapsulates all the political messages embedded on the album.
What makes the song so special is not only down to the choice of its title, but its number of voices that featured in this illustrious track.

In terms of its Lyrics, it is easy to perceive Burna Boys anger, fury and rage in the ".
He painted a vivid picture of how society can turn even the noblest man into the most notorious monster.
The song addressed the ills in his oil-rich hometown, pointing fingers at the government for their inability to develop the oil-rich Niger Delta area, as well as their marginalization and injustice which they have continued to perpetrate unabated.
He criticized African leaders, arguing that it is they who oppress the masses and turn around to blame them for their hardship and pain.
He predicted that future youths coming from this region where they are surrounded by pain, hardship and mystery would turn out to be a menace to society.
The climax of the track was at the point where Burna took a swipe at Mungo Park, who history has said that he found the River Niger, despite the fact that indigenous people had been occupying the coaster line of the river centuries before the arrival of Mungo Park.
The Monster you Made" track ended in a grand style with the Ghanaian political activist, anti-colonialist, pan-Africanist and playwright, Ama Ata Aidoo, lamenting the irreparable damages done to Africa and Africans by years of colonial subjugation.
At a time when many have questioned the role of music and musicians in politics or in the social upheavals of his or her time, Burna Boy's new album "Twice as Tall" has definitely reinvigorated the notion that an artist is an important public figure with a critical role to play in the quest for social change.
A thriving society depends on artists to perform this important role because music can serve as a medium for making statements which could possibly provoke action, for registering protests or for condemning societal ills.
It behoves nothing that to understand the significance of Burna Boy's Twice as Tall, one must not be limited to the basic value of the song rather, one must strive to grasp its extraneous values as well.
It is not just enough to listen to songs. Special attention should also be paid to its formal feature content. Not stopping there, one must also evaluate the song in terms of the deep-rooted meanings associated with it.
"Twice as Tall" and indeed "Monster You Made" raises so many issues in contemporary life that comes from a diverse society not functioning or coexisting with respect.

This is an opinion article. The views contained in this article are solely the responsibility of the author and does not in any way reflect the views of Hanoky Media.