Read this News in: English | Igbo | Hausa | Yoruba
This News is also available in audio!
In this age of humanistic triumph and serious engagement, especially with the Post COVID-19 period, "men of worth, naturally desire knowledge" to get to the top by surmounting the challenges of the era.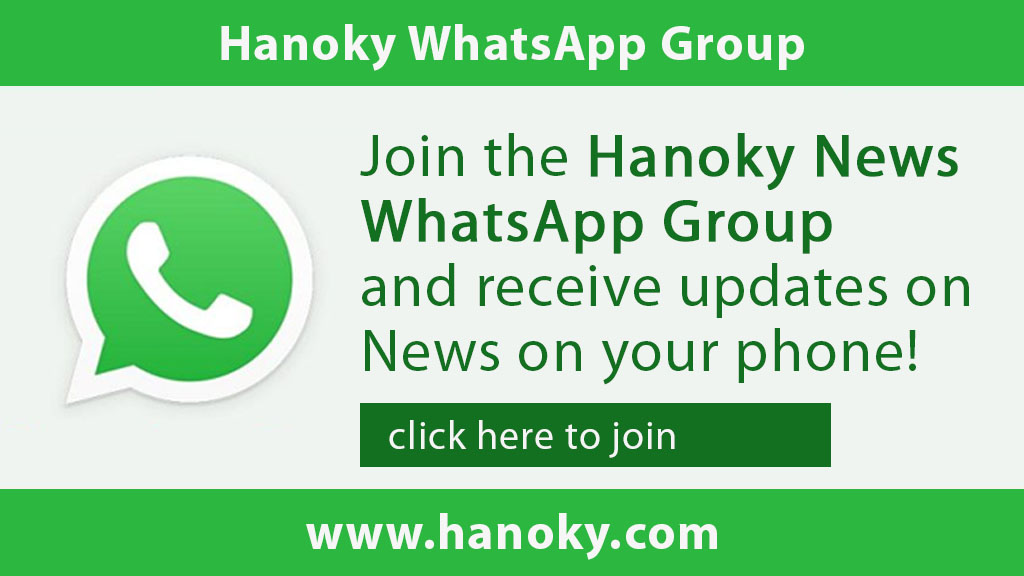 Nigeria is blessed with both human and natural resources, but unfortunately, we do not know how to appreciate and utilize them.
Epistemologically, not all knowledge is a positive one unless it is subjected to conventional criteria, but knowledge is a mental concept, which stands in every complex relationship with other operational concepts.
Considering axiology, knowledge transforms humanity to a certain degree of material and spiritual satisfaction. From physics to metaphysics, the individual realization of divergent aspirations heavily depends on the kind of knowledge prioritized at different stages of its evolution.
Human beings passed several stages of evolution in relation to economic advancement to improve livelihood by eradicating abject poverty and ensuring the full secularization of institutions, which basically deals with human rights.
The power of knowledge elevates human status from hunting and gathering to Agricultural Revolution, which all classic civilizations such as Rome, Greece, China, the Indus-Valley, Egypt, Babylon, the Inca-Mayan and Aztec resulted from Agricultural Revolution.
The 1750s Industrial Revolution started from Manchester, England and later on extended to other European nations. It provides the solid foundation of the Information Revolution that is championed by the United States of America.
Therefore, the world is now transformed into a digital economy; an economy that is deeply rooted in Science and Technology thereby research and skills are the basic components.
On this basis, therefore, knowledge is not magic, but rather it is an individual commitment to occupy the highest position of influence in the material world and the ancestral domain.
However, in a situation whereby the condition of learning and scholarship is extremely terrible, scaring, and dilapidated, the academics, both wise men and women whose knowledge is seriously unquestionable, having undergone the rigorous academic training and attained the highest level of scholarship by being professors, have now become the living dead.
This time around, the gravity of threat is so obvious that the Federal Government of Nigeria regardless of whatever party is in power possessed almost the same hostile agenda towards education and the academics, which is to make knowledge inaccessible to the poor masses and equally, to frustrate professors to flee the country for solace, as it happens in Uganda, Rwanda, and other African nations. The Nigerian Government seems to have succeeded in its wicked mission that no matter one's academic qualifications or position, he is not beyond being subjected to hunger and starvation by possible withholding of legitimate salaries and allowances for almost a year without justification. Therefore, under the government policy of no work no pay, due to nation-wide strike embarked by the Academic Staff Union of University (ASUU), some Nigerian respected professors turned unfortunately into semi-beggars in order to meet the daily unavoidable demands of their respective families.

Nigeria consciously or unconsciously advocates both corporate and non-corporate begging enterprise, especially through the adoption of poor policies driven by lack of patriotism, nepotism and selfishness. Its soul is preoccupied with greed and primitive material accumulation at the detriment of national interest that seems to be naturally above personal interest. Equally, it portrays itself against the wisdom that "the beauty of souls is superior to the beauty of bodies."
Despite palliative measures provided by ASUU, these professors are dragged into untold hardship and psychological trauma. In some instances, to recharge even a cell-phone becomes a really terrible experience for professors and other academic staff. Undoubtedly, it is a pity of knowledge in a modern society with, however, an agrarian mode of reasoning. Therefore, we are not always expecting a dogged ASUU as a Union, and learned-professors to accept what seems to be a political stupid agenda as a policy (IPPIS) at the expense of qualitative knowledge and education.
However, with a recent development, the battle seems to be over with ASUU being victorious as always, though the process of negotiation is yet to be concluded. ASUU stands firmly for our rights to knowledge accessibility for all Nigerians. Let there be no doubt that the entire commercialization of educational sector is impossible and unrealistic at the period of a global crossroad in terms of economy and family income.
The Nigerian octogenarian and outdated leaders did not have the required capacity and technical know-how to bring the desired solution to the national question, youth unemployment, as well as the deteriorating security situation in the country.
The current trend of Global Digital Economy strongly appeals to youth participation as products of its generation. The world has already shifted from the agrarian economy that Nigeria is yet to exploit to its full advantage. As the products of such an agrarian economy, Nigerian leaders have become so confused in handling the digital challenges of the present era. So, their analogue solution is no longer relevant. The major concern of such leaders is love for power, not the love for the country. With the digital economy in place, things will change for the better.
For instance, the #ENDSARS protest led by the youths is a clear testimony that the time has come for a peaceful transition of power from old-breedism to new leaders.
The world will always pay tribute to the Egyptian episode and experience of "Tahrir Square"; where the patriotic song of Ummu Khultum was resonated just to liberate the "Khalbul Arab". Egypt.
Salisu Mubarak Muhammad
[email protected]

This is an opinion article. The views contained in this article are solely the responsibility of the author and does not in any way reflect the views of Hanoky Media.