Read this News in: English | Igbo | Hausa | Yoruba
The Osun State Governor, Gboyega Oyetola, has approved and awarded the reconstruction of Ejigbo and Agba township roads.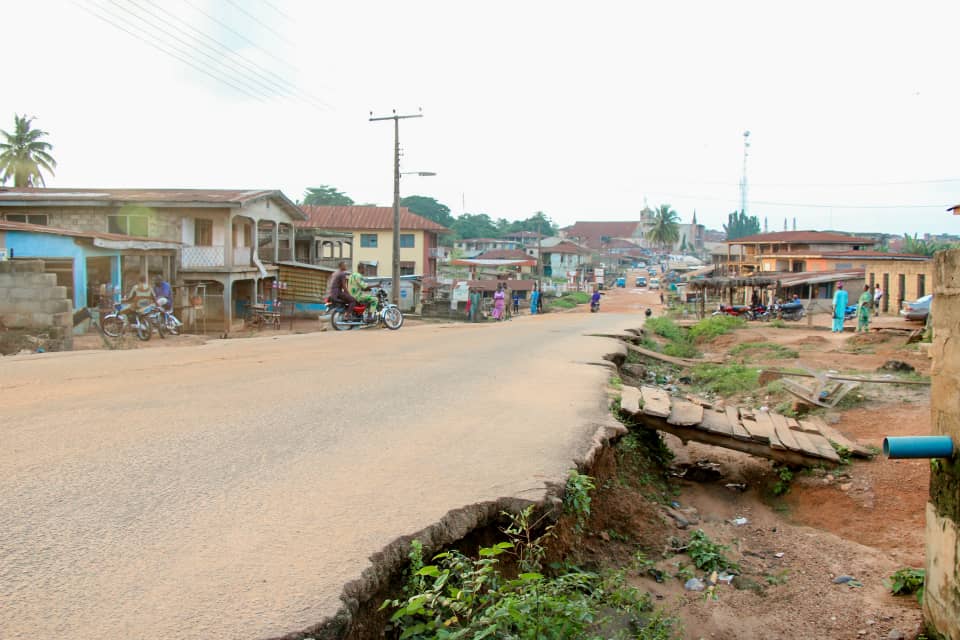 This was contained in a statement signed by the Honourable Commissioner for Works and Transport, Engr. Oluremi Omowaiye, and made available to Hanoky Media.
According to the statement, the Ejigbo township road project will start from Osogbo garage (Ejigbo) – Ejigbo central mosque – Popo – Ejigbo LGA secretariat- AUD Grammar school in Ejigbo.
Earlier, the Oyetola-led administration awarded the reconstruction of 22km Barrack Junction, Ede – Ojo – Ara- Ejigbo. At the moment, it is reportedly 85% complete.
The ongoing 22km Ede – Ejigbo road is expected to be completed in 2 weeks, while the newly awarded Ejigbo Township road project will be completed within 90 days.
The Honourable Commissioner also stated that the 1.87km Agba township road is expected to be completed before the end of the year.
He further assured the residents of Osun state that the Oyetola-led administration will continue to bridge the road infrastructural deficit across the state in spite of the paucity of funds without compromising the standard and quality of materials.