Read this News in: English | Igbo | Hausa | Yoruba
The Christian Association of Nigeria (CAN), Kaduna State Chapter has held an indoor protest and prayer session against the incessant killings in the southern part of Kaduna State on Sunday.
The President of the Kaduna Baptist Conference of the Nigeria Baptist Convention, Revered Ishaya Adamu Jangado in his message tagged "I will not keep silent in time like this" charged the congregation to cry out to God to intervene in the innocent killings going on in Southern Kaduna.
in his words, "It is time to cry to God against the innocent killings in Southern Kaduna and the nation at large. Believers are not to be silent in the face of injustice, rather they should always seek the face of God in prayers".
At the Evangelical Church of Winning All (ECWA) Narayi High Cost, the Christian worshippers engaged fervently in prayers for peace in Kaduna State and Nigeria. They asked God to intervene and restore peace in all the troubled areas.
The members, in their hundreds and clad in black attire, displayed various placards and banners protesting the killings.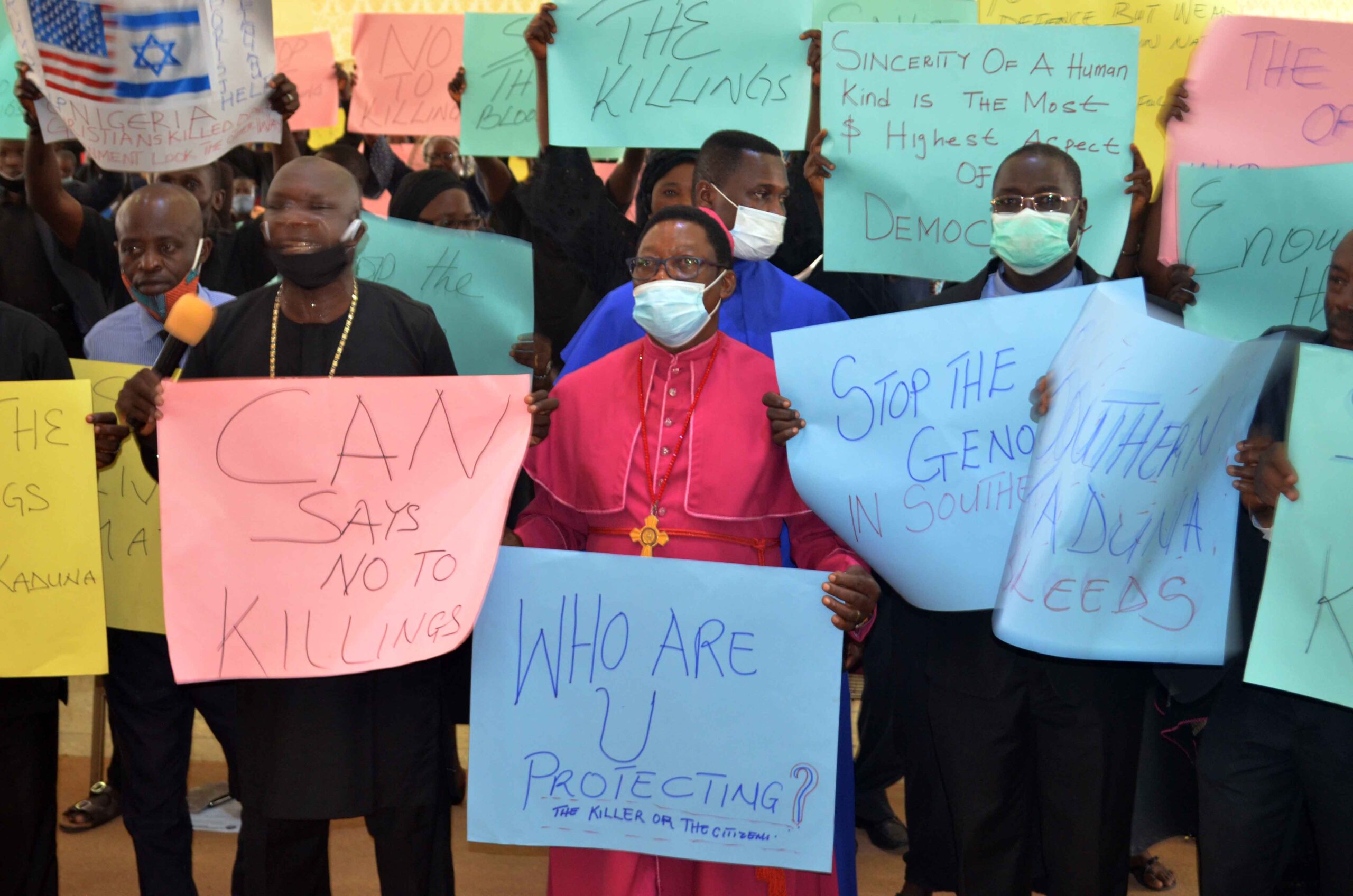 Their banners bore messages such as "We say no to killings", "Stop the genocide in Southern Kaduna", "Stop the killings in Southern Kaduna", "CAN says no to continued killings", "Speak for the citizens, not the bandits", "Enough of the bloodshed, widows, and orphans are increasing", "Declare bandits as terrorist, government must rise to their responsibility".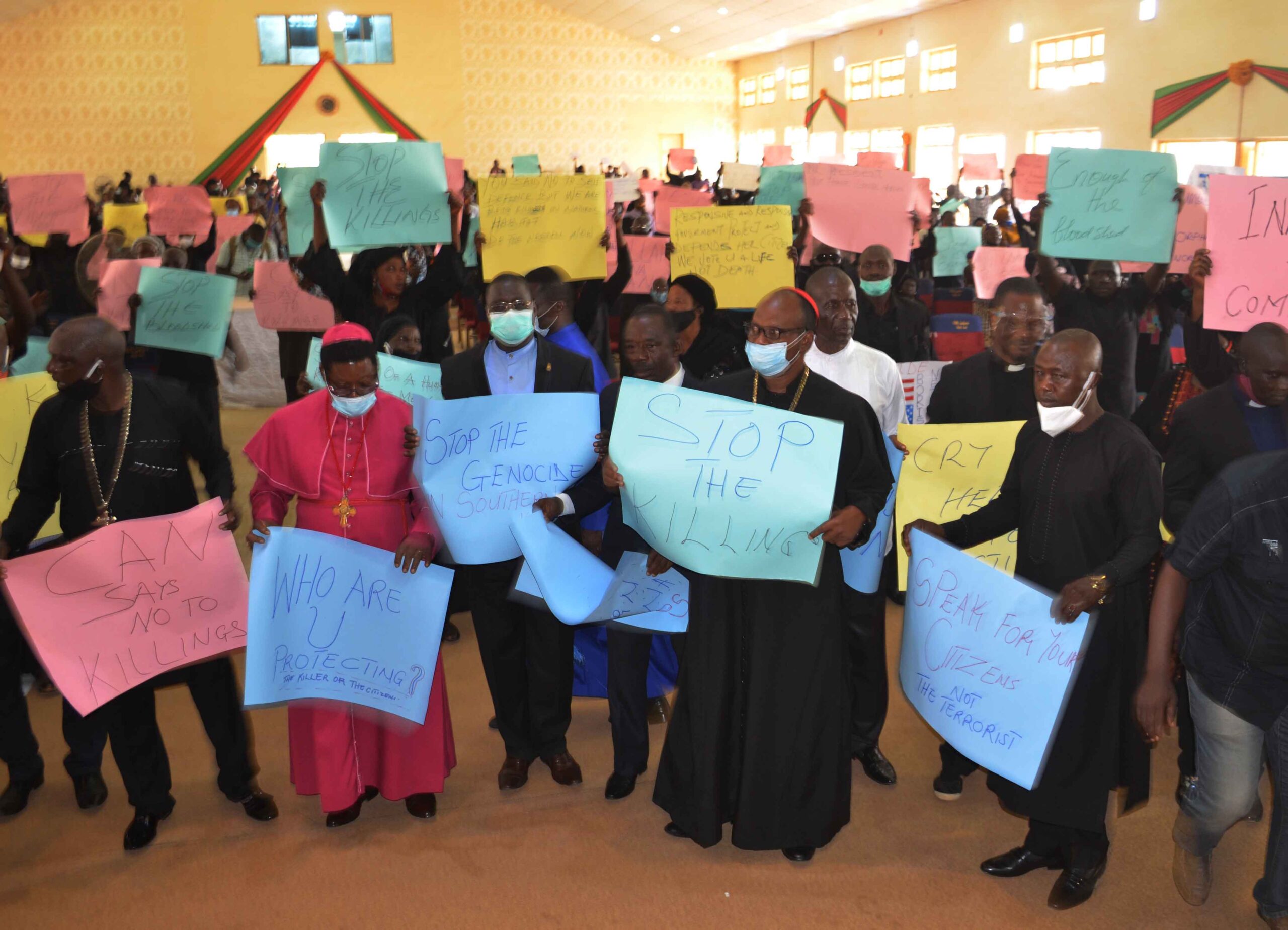 They called the protest march "Black Sunday", and explained that their aim was to implore the Kaduna State and Federal Government to bring a permanent end to the killings and destruction of lives and properties in the southern parts of the state.
In a similar vein, the CAN Chairman, Kaduna State Chapter, Rev. Joseph John Hayap said that the Church would continue to gather every Sunday all through the month of August to pray and cry unto God for his divine intervention against the killings of the people of Southern Kaduna.
in his words, "We will continue to cry unto God, we will not keep quiet until we see a result from our Creator".
He continued, "It is very sad that the elected government officials have become spokespersons for bandits. It is a confirmation that they know them. The government must come out and put the bandits on the run".
"I wish to say that Kaduna State is governed with propaganda. I want peace, but peace built on the foundation of falsehood must not be tolerated", he further decried.
Hayap lamented the continued incidence of killings even with the recent State Government's imposition of a curfew.
"The law must be for everybody regardless of his or her religion", he stressed.
It was observed that during the prayer sessions, safety protocol measures of COVID-19 were strictly adhered to.