Read this News in: English | Igbo | Hausa | Yoruba
In the hopes of cushioning the effect of the COVID-19 pandemic in Osun State, the wife of the Osun State Governor, Mrs. Kafayat Oyetola, has flagged off the distribution of palliatives to the most vulnerable persons across the three senatorial districts in the state.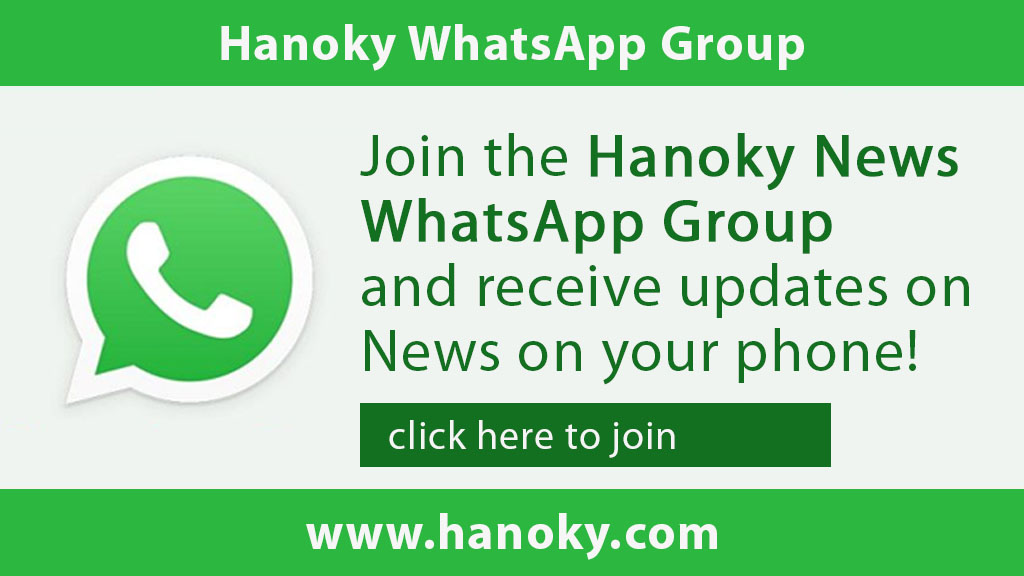 The palliative intervention is a program initiated by the wife of the President, Mrs. Aishat Buhari, under the Future Assured Program.
The items that were donated by the initiative are valued at about 200 million naira and include 40 dryers, 1500 palliative items which comprise rice, vegetable oil, and other cooking ingredients.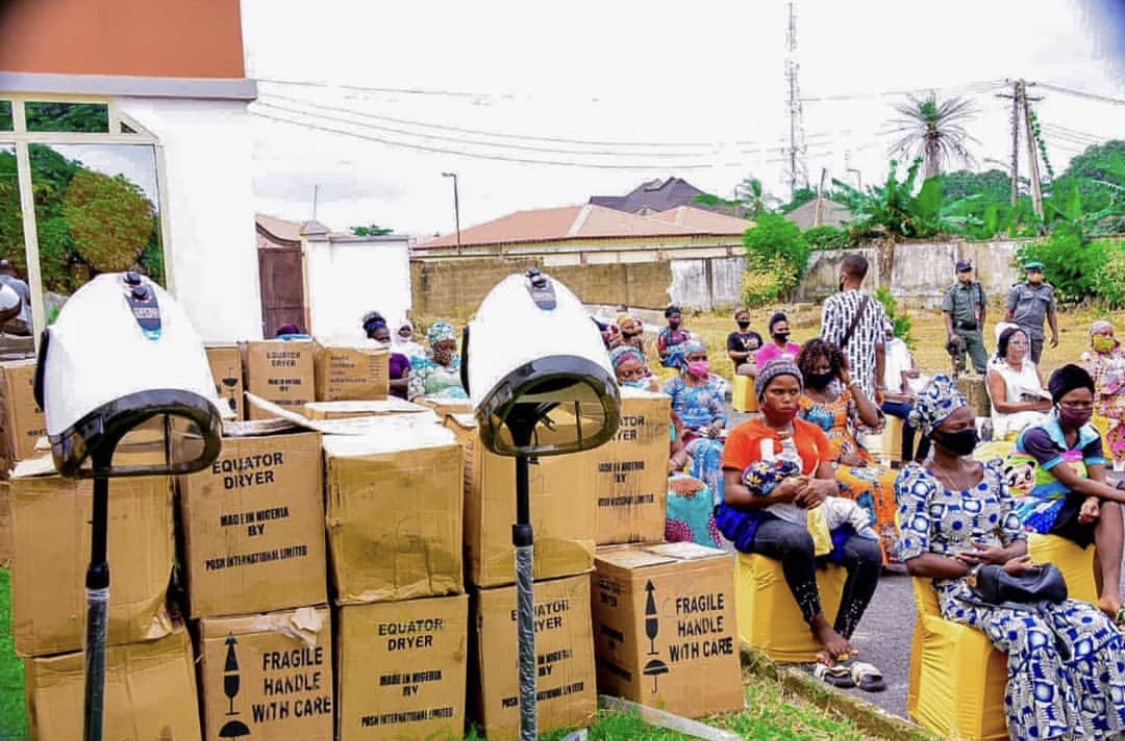 While speaking at the event held today at the Osun State Government House, Mrs. Oyetola stressed that the COVID-19 pandemic necessitated the initiative which among other objectives, has its primary aim of easing and alleviating poverty among the most vulnerable Nigerian citizens.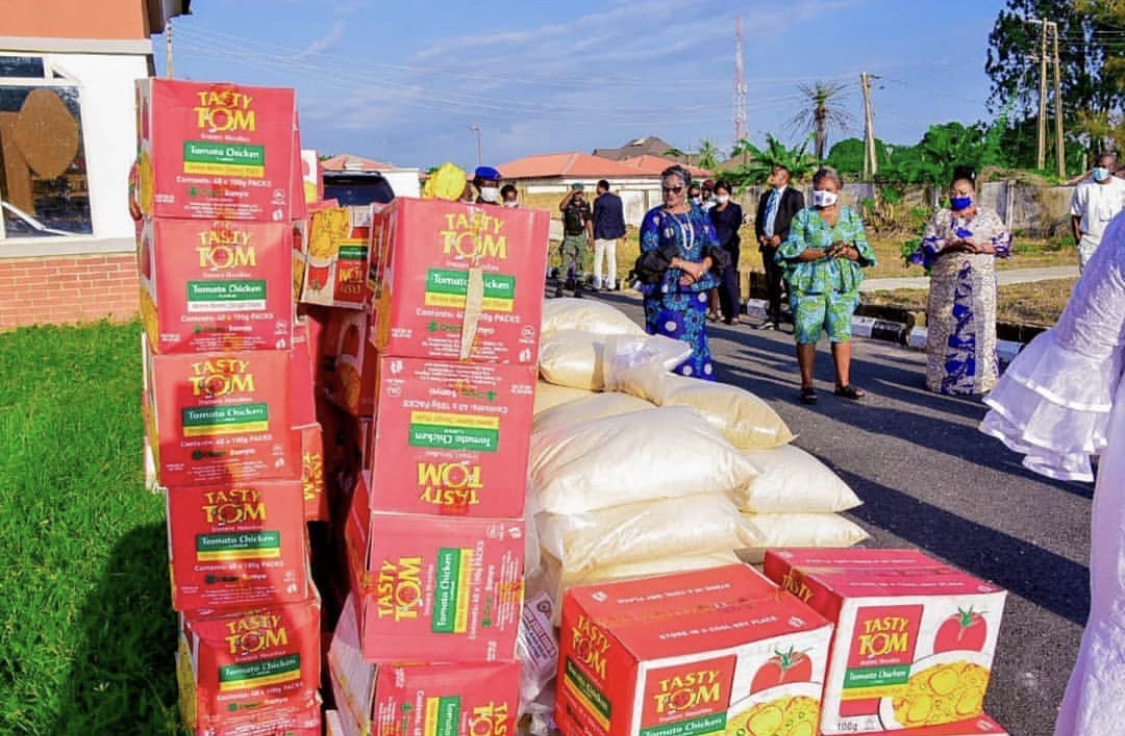 Speaking on the mode of distribution of the palliative across the state, the Osun State First Lady stated that the distribution would start at Osogbo, the state capital, where 500 items from the palliatives would be shared.
Mrs. Funsho Bamigbose, the initiative's representative to the South-West, spoke on behalf of the Nigerian First Lady and emphasized the importance of the program, stating that the welfare of the vulnerables in the country is of paramount importance to the First Lady
Hanoky Media interacted with some beneficiaries of the scheme who couldn't contain their joy. Mary Fowowe and Basiru Yusuf amongst others affirmed that the positive impact of the palliatives will felt by them and their families.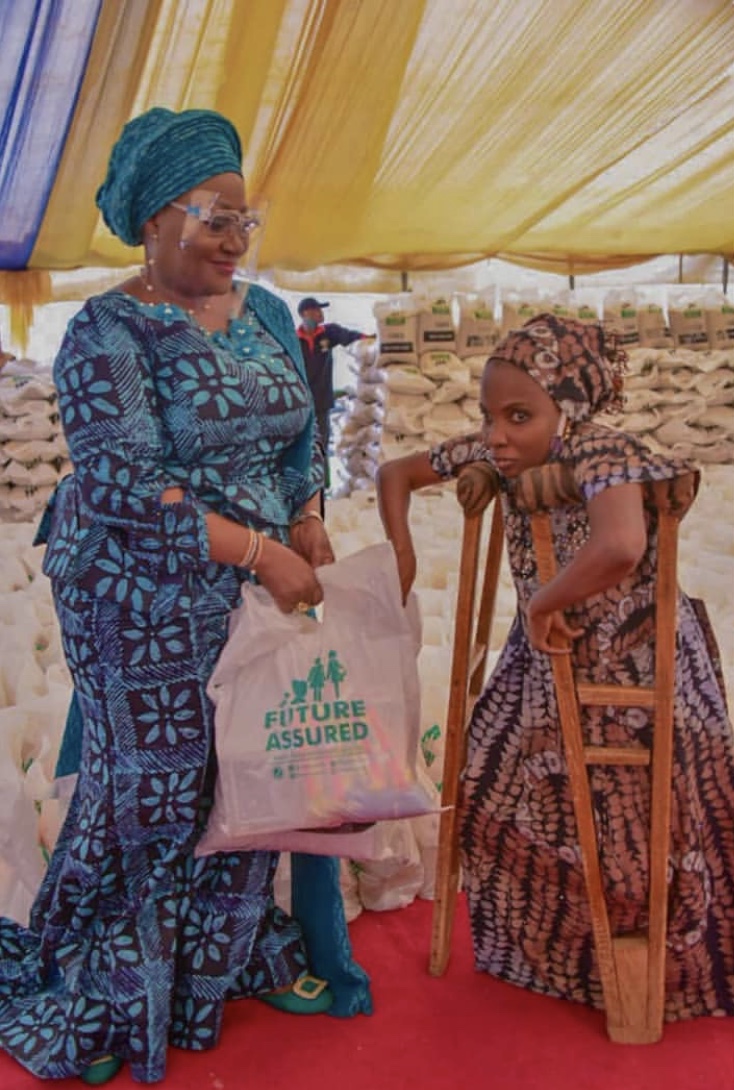 Mrs. Oyetola appreciated the effort of Mrs. Buhari for organizing the initiative which has been meeting the needs of the vulnerable Nigerian citizens.